Couch surfing in Italy (When it's all a bit weird & freaky)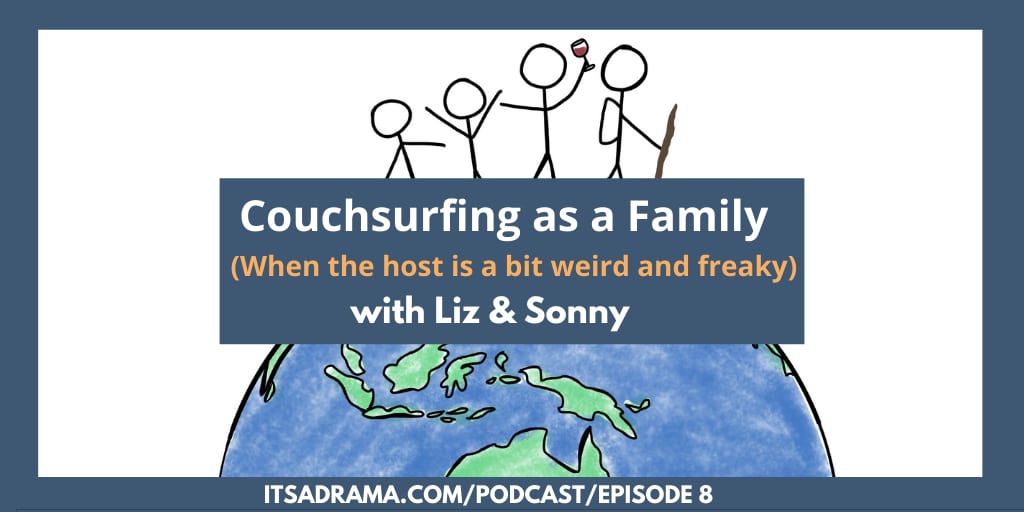 This post may contain affiliate links. They cost you nothing but we make a small commission. If you would like me to explain it further, please visit our disclaimer page.
This week's show is a continuation from Episode 5 – Couchsurfing as a family (how to save money).
After that show, we got lots of please for us to elaborate on the 'weird Italian host'.
Now.
Because I am very delicate and old, please don't go attacking me and say I should be grateful that this guy let four rag- bags sleep in his house.
I am; I was very grateful.
But. This guy was a bit…weird
Eccentric.
So we thought we'd share. That way, if you are considering couchsurfing with your kids (and you absolutely should – it's the best!) you might want to avoid this certain Italian host.
Unless your kids are harder than mine and like small wooden structures.
In this episode, we…
here (warning* – the whole family will try to steal them. Hide them well.)
If You Would Like To Share This Podcast To Pinterest I Would Appreciate it!⇓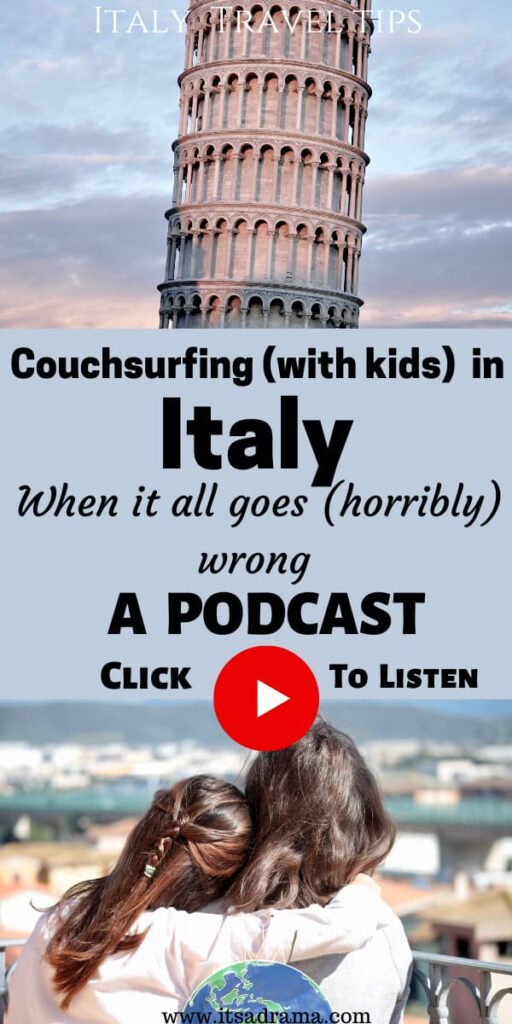 2: I won't have to listen to my son's moaning about how doing all of this work isn't worth it because there's this guy on Youtube and he's got a trillion million subs…
Please.
Just subscribe!!
Liz and Sonny xx