Childhood obesity: A national response to a complex, local problem
Childhood obesity is a thorny subject. I know from personal experience that some parents are very unwilling to discuss it and yet it is a surprisingly prevalent.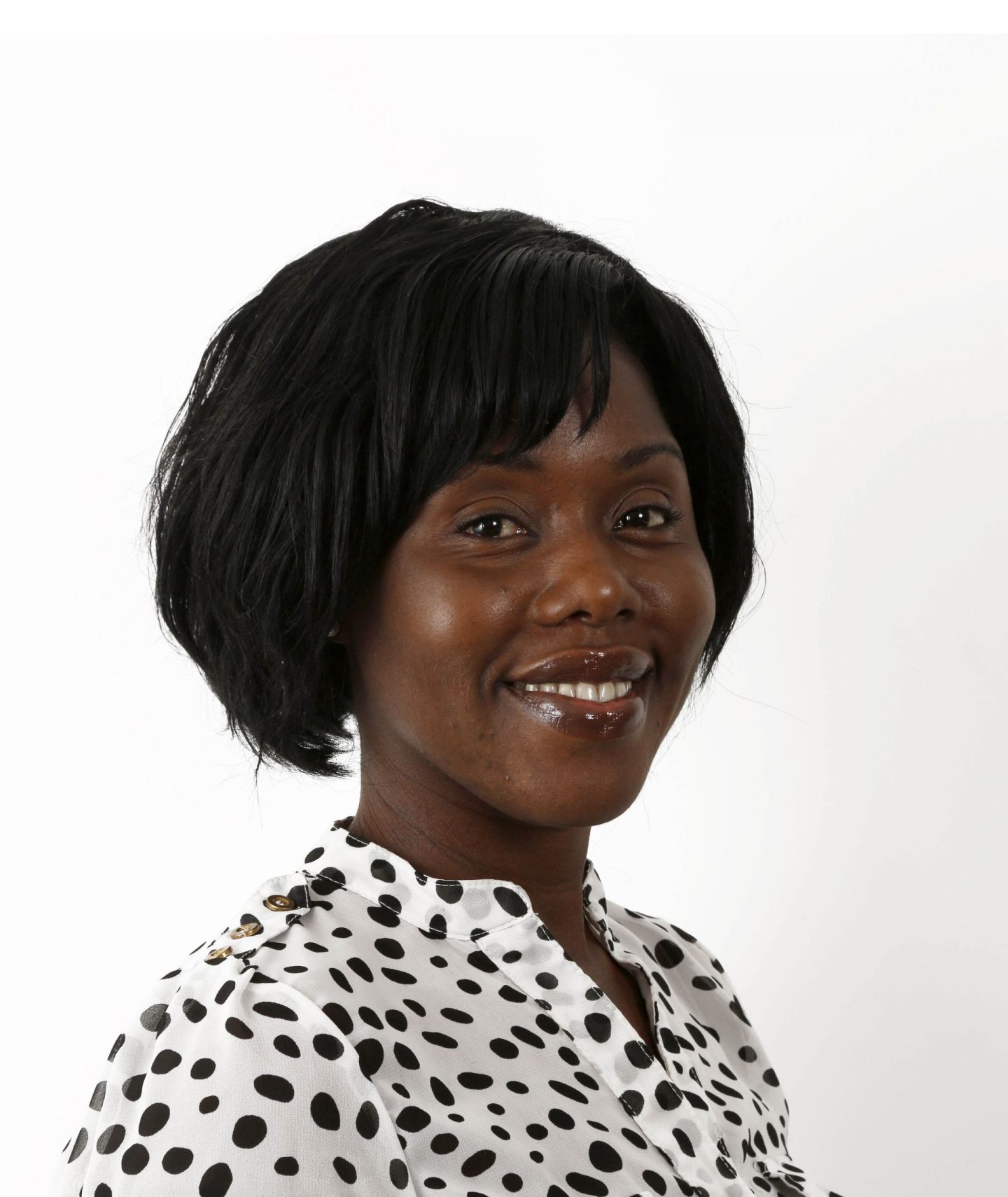 Councillor Evelyn Akoto explains how the Southwark Borough of London is taking a national approach to a local issue.
I wouldn't normally publish a Q&A with a local focus, but when Southwark Council contacted me about its Fizz Free February public health campaign, I was intrigued to hear more. The London Borough claimed it was taking a "national approach" for dealing with a local issue.
The aim is to encourage families to give up fizzy drinks. The sugar content in fizzy drinks is often very high and it can be unclear how much sugar is in them. It's one simple step that families can take and that is the focus: keeping it simple.
While levels of childhood obesity have fallen in Southwark, it is a particular issue within the Borough. Councillor Evelyn Akoto, Cabinet member for Community Safety and Public Health explained what issues Southwark faces, how it is dealing with them and also highlighted some of its successes.
Can you please explain what it is you are trying to achieve with this campaign?
"Obesity is one of the critical health issues for this generation of children. We want to raise awareness of the prevalence of obesity and the longer-term health implications. Discussion is also important. Anyone who cares for children and young people and the children and young people themselves should begin to have the conversation about living healthier lives.
"Fizz Free February is an initiative where everyone can get involved – especially in small ways. This is the third year we've delivered the campaign, and over time, we've seen both interest in the public health issue of preventing childhood obesity and also the need to have some challenging conversations.
"Economic deprivation, cultural norms in terms of perceptions of sugar, and children not enjoying enough physical exercise are all links to ongoing childhood obesity. While we don't have figures for the cost of childhood obesity from NHS England, adult obesity costs the health service an estimated £6.4bn annually. If levels of obesity continue to increase, healthcare costs may rise by a further £3bn by 2050"
There are particular products you are suggesting people cut down on or remove from their diets. Can you say a few words about this?
"This particular campaign is about limiting or removing carbonated or 'fizzy' soft drinks from our children's diets. Even low or no sugar brands pose challenges as artificial sweeteners like Aspertame can be up to 200 times sweeter than natural sugars.
"With this, we're still seeing young children being locked into the cycle of sugar consumption as these cravings are triggered. What we would really like to see is families opting for water instead of soft drinks or sweetened mineral waters."

You've also said you are taking a national approach to a local issue. Is this because of the particular issues Southwark has?
"Nationally, one in five children is overweight with one in three children being overweight by the time they leave primary school. This is according to Public Health England. Being overweight can lead to a range of serious health issues. These conditions may be psychological as well as physical.
"If childhood obesity isn't addressed and managed as early as possible in a child's development, it can create serious health risks in adulthood. Obesity has been associated with heart disease and diabetes but also has been linked to infertility. Excess weight can exacerbate conditions like osteoarthritis. Sugar is obviously a cause of tooth decay which if left untreated cavities can lead to health complications in other areas of the body."
Southwark has a particular issue with childhood obesity. How does it compare to the national outlook?
"Southwark is a diverse borough with some families being less economically advantaged than others. Healthy food choices are not always accessible. Our research covers both Greater London and England. Results show children in Southwark have higher levels of obesity overall.
"We're seeing that approximately one in four children in Reception is classed as overweight or obese according to their body mass index or BMI. Statistics like this for children this young are significant. Children who fall into the category of being overweight are fewer at one in three. We really want to do better here and cutting back on hidden sugars is one route to achieving more for young children."
How does Southwark compare with other London boroughs?
"Children in our borough have been identified as having a higher BMI than their peers in greater London and nationally since we began researching the issue back in 2007. Southwark has actively tackled the issue of excess weight and obesity in very young children.
"We've seen a reduction where we've gone from being ranked second to sixth highest in the country for obesity so there has been a decrease. Our Healthy Weight Strategy aims to further reduce excess weight by 2020-21 to 23.6% among children in Reception and 38.9% among Year 6 children.
You seem to be highlighting the long-term consequences of childhood obesity as opposed to recommending quick fixes. Is that a fair comment to make?
"It's important to tackle weight gain for children to avoid serious longer-term health issues like type 2 diabetes, and heart disease. With the amount of sugar in refreshments, it's very easy for a young child to develop a 'sweet tooth'.
"Studies show the link between craving sugar and weight gain. The 'feel good factor' from consuming sugar can't be underestimated. Medical research over the years has consistently confirmed that dopamine is released by the brain when we consume sugar. This triggers cravings for more sweets.
"The temptation to consume snacks and drinks can be difficult for adults to resist. For children where treats may be associated with rewards and comfort, it may be impossible."
The campaign states some children are replacing breakfast with high energy drinks. What sort of age group are you talking about?
"Yes, energy drinks are being used as meal replacements and it has become a worrying trend. Findings are readily available for anyone looking for better insight into this.
"Fuse, the Centre for Translational Research in Public Health, where researchers found under-16's were consuming energy drinks rather than eating breakfast. Organisations like the Jamie Oliver Foundation identified 1 in 20 children were using energy drinks as substitutes for breakfast."
I have known parents express concerns when health professionals visiting schools to give children basic weight and height checks. What would you say to reassure parents who aren't comfortable with such health monitoring programmes?
"Being a parent is a difficult job and we're aware of parents and carers' sensitivities to a 'big brother' environment where they may feel scrutinised or even criticised by their local council, child's school or other parents and carers in the community. Personally, I think there is nothing more important than the sense of communities coming together to solve difficult issues.
"Positive action begins with conversation: What are the issues, who are the people most in need of support, how can we help them? Parents and carers shouldn't feel regular weighing of children or coming up with activity plans as negative. They should really feel supported and reassured that local authorities recognise childhood obesity needs to be managed for the sake of healthier communities. It's not an issue with them as individuals who have done something 'wrong'. We're all working together to facilitate healthier food choices, good nutrition and appropriate exercise."
You must have some success stories you can talk about? Anything you'd care to highlight?
"Our biggest success story is seeing the year on year reduction in the prevalence of excess weight in Year 6 and Reception aged children. While we still have a way to go, we're pleased to have dropped from the second highest in England to the sixth highest for childhood obesity.
"We are making it easier for people living in Southwark to make meaningful changes. Fizz Free February shows that changing just one thing can result in our children maturing at a healthy weight for healthier lives."
More information
For more information about Fizz Free February and what Southwark is doing to address childhood obesity, take a look at the Council's website.
Interested in this blog post? Well have a read of these…