5 Actionable Ways To Modernize Your Kitchen Without A Complete Renovation
Of course, nothing feels more fulfilling and rewarding than spending time in a nice-looking renovated kitchen. It is quintessential that the kitchen isn't only designed to be practical and useful, but looks great.
Keep in mind that the kitchen sets the mood for the whole house. So, if the kitchen space appears dated and old, the rest of the house will look old as well. Fortunately, a full-scale renovation is not the only option to consider if your kitchen is not up to par.
For a little help, here are five ways to create an inspiring and modern kitchen without spending a lot of money.
Reface Or Change Your Kitchen Cabinets
If your kitchen cabinets are looking outdated and old yet you do not want to go over your budget, fret not! You can simply reface the doors of your existing cabinets. Refacing will make the doors of your kitchen cabinets jazzed up.
And because they are looking run-down, new cabinet doors can undoubtedly make the entire room stand out. Alternatively, you can replace your cabinets with kitchen cabinets pre assembled. These cabinets are an excellent solution for you, and you can buy them at a low price.
Pre-assembled cabinets are fully constructed at the warehouse and will be delivered to your door ready to install. Thus, you will have minimal on-site work.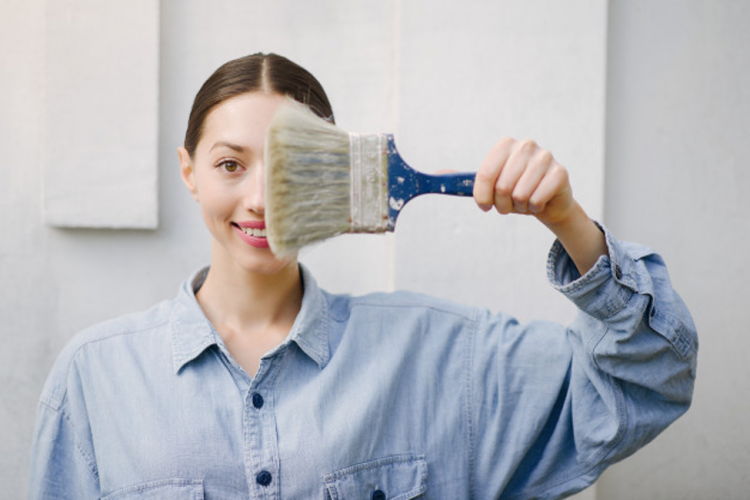 Repainting
Did you know that the average cost of a kitchen renovation is around $20,000? Well, that surely cost a lot, right? Fortunately, quick and affordable fixes make for a pretty, appealing solution.
One thing you can do is to apply a fresh coat of paint in your kitchen space. Opt for a water-based paint, designed to transform or renew any surface in the kitchen efficiently and quickly.
In fact, just a few coats can make outdated and worn-out surfaces look new and fresh. Before you start painting, make sure surfaces are thoroughly clean. In doing so, you can apply the paint directly without applying a primer first.
The result is a durable, stylish finish that will hold out against everyday use or daily wear and tear. Thus, making it ideal for a busy kitchen space. Consider an all-white kitchen space for a minimal clean feel.
An all-white kitchen will undoubtedly look modern yet timeless. Add appliances with bright colors or potted greenery to contrast the white theme of the room. It is an inexpensive and easy way to bespeak your style while simply complementing the white color.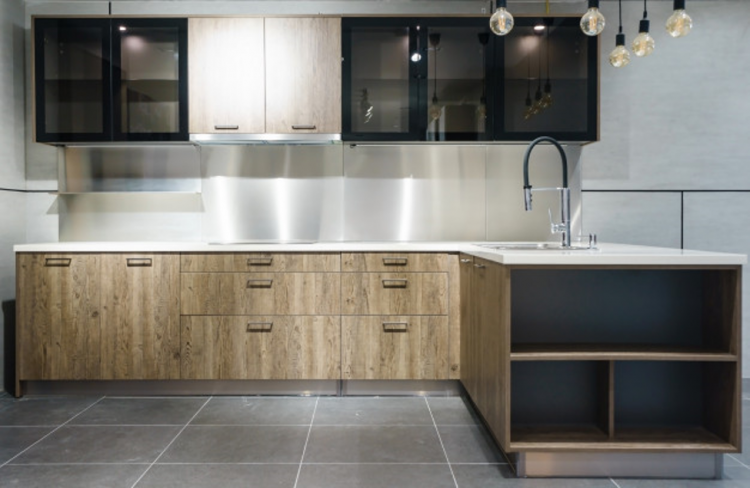 New Lighting
When all the major or primary components of your kitchen are modernized, do not forget the lighting. Although kitchen lighting can, more often than not, be something that's thought of later, it is important for versatility, ambiance, and safety of your kitchen.
Consider adding recessed lighting fixtures for a future-forward light source, particularly if your kitchen only has one ambient overhead lighting. What's more, think about installing a dimmer switch for the ability to adjust the light for relaxing, cooking, or entertaining. Another thing, chandeliers, under cabinet lighting, and pendant lighting, are all becoming excellent solutions for modern lighting sources.
Have More Seating Options
The kitchen is most probably the busiest spot of your house, and the area people tend to congregate or get together in. Contemporary kitchens adopt this by giving people more seating options.
Whether you opt for seats and countertop stools at a breakfast bar or you choose for a bench or banquette at a window-side table, seating accommodations can undoubtedly make the room have a brand-new, fresh appeal. Seating is very much important for busy families with kids doing assignments to parents welcoming guests while cooking.
Take Down Walls
The boxed-in and compartmentalized feeling of old kitchen spaces built decades ago are very common. If you want to open up space and share the view with a close-by living room or dining room, think of taking down walls.
This approach works excellently for walls that do not bear any structural value. Taking down walls can open up other places of your home or increase the size of your kitchen. Talk to an architect or structural engineer to know what options or alternatives there are for your kitchen.
Takeaway
From bringing in space, illumination, color, to updating finishes, the possibilities are plentiful and abundant for your old, run-down kitchen. Although you might not use all the ideas listed here, make sure to see which idea is perfect for your family, budget, and lifestyle.
These clever and quick fixes will surely give your kitchen the upgrade and modernization it needs without emptying your pocket. Use the ideas above to transform your kitchen space and create a new center point in your kitchen with custom, creative design that does not take a lot of time.